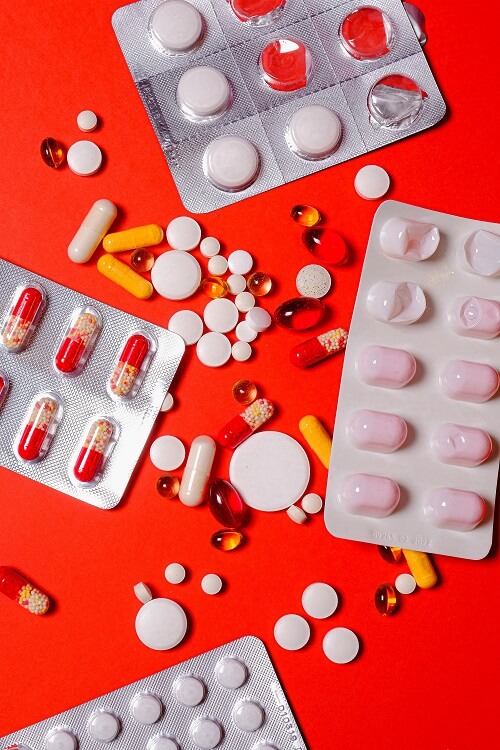 Contact us with any questions or to schedule an appointment for your child.
Terms such as "tridemic" have been making the rounds in news reports and social media. This is
referring to surges of influenza, respiratory syncytial virus (RSV), and COVID-19 infections. This term may
seem somewhat dramatic, but it does highlight the high number of respiratory illnesses circulating in
our communities. Other viruses such rhinovirus and parainfluenza (associated with common colds and
croup, respectfully) are also spreading.

Prior to the COVID-19 pandemic, flu and RSV two of the more problematic viruses in pediatric
populations, had more predictable seasonalities. Flu season was generally October-May with peak
season December-March. RSV's season was a little later with peak being late December- mid February.
Efforts to mitigate the spread of COVID-19 included wearing masks, social distancing, and closures of
schools and workplaces. This also suppressed the spread of other illnesses, and we didn't experience the
usual seasons. As masks started to come off and people returned to pre-pandemic activities, we had
"winter-in July" with RSV showing up in May and peaking in July 2021. This year we, again, had multiple
viruses showing up in the summer and peaking off-season. In our community, RSV peaked mid-October
and flu peaked the first week of December and earlier in August. At this point, it is difficult to know
when/ if we will return to pre-pandemic seasonalities.

These viruses, among others, can cause fevers, coughs, congestion, and even ear and sinus infections
and pneumonia. Antibiotics do not work for viral infections and treatment is symptomatic. So, what
does all this talk about viruses have to do with antibiotic shortages? After a viral infection, it is possible
to get a secondary bacterial infection which then requires antibiotics. The surge of viral illnesses season
meant an increase in secondary infections, like an ear infection after recovering from the flu. All of this is
in addition to other bacterial illnesses requiring antibiotics, e.g. strep throat, urinary tract infections, ear
infections. Drug manufacturers did not anticipate this, and the supply is not there to meet the demand.

Amoxicillin is widely prescribed for infections. It is often the drug of choice for bacterial infections like
strep throat or ear infections. A short supply of amoxicillin, particularly the suspension form, meant
prescribers would use alternatives that would treat the infection. This in turn led to shortages of other
antibiotics. The supply issues are expected to last several weeks to a couple of months. We are all
working to ensure children who need antibiotics get an appropriate antibiotic in a timely fashion. This
may mean prescribing an alternative antibiotic or form.

Other tips to keep in mind:

Decrease the likelihood of infections. Careful handwashing, staying home when sick, avoiding
people who are sick, wearing a mask are all proven ways to help decrease infections.

Don't take antibiotics for viral illnesses. A vast majority of infections in children are viral and will
resolve on their own. Taking antibiotics will not speed up recovery and may set up for a resistant
infection in the future.

Only give antibiotics prescribed for the child. Do not crush, chew, split unless advised to do so.
It's not too late to get your flu vaccine! This is one of the best ways to prevent severe sickness
from the flu. COVID-19 vaccinations are also now available for 6 months old plus. Other
childhood vaccines are also designed to protect against serious illness. For those that are not
able to get the vaccinated yet, we can create a cushion of protection by vaccinating those in
close contact with the child. Talk to your pediatrician for their recommendations.